The early years until now
Since 2009, Entrakt has been active on the Belgian real estate market as an activator of vacant buildings. From the very beginning, we have worked with an environment-oriented model, taking the owner's expectations as a starting point, but also paying attention to the implantation of the project in its environment, and to the prevailing trends. In the early years, the focus of owners using Entrakt's services was mainly on avoiding vandalism, theft or squatting. But gradually, expectations turned around and in 2014 the first cooperation came about where the owner actively cooperated in opening up a project to the general public. 
While traditional vacant property management remains an option, Entrakt has - from the start - played a leading role in transforming vacant property management into what it is today: we are fully committed to a proactive approach where we focus on embedding the temporary project in its neighbourhood, on an active communication creating greater visibility, and explore the possibility letting the temporary project continue on a permanent basis.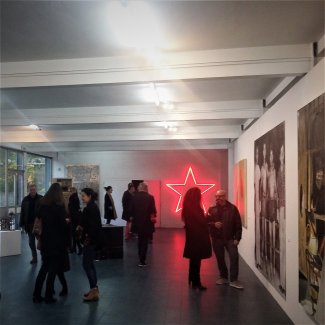 Our way of working
Entrakt activates vacant buildings through temporary use throughout Belgium. We take on all administrative and technical tasks allowing all parties to focus on their core business. Where possible, we assist in the reflection of letting buildings and terrains play a social, cultural and economic role within their specific context. Activating buildings and terrains, opening them up to the neighbourhood and the wider environment, testing initiatives with the aim of long-term use...
Entrakt was founded in 2009 and has gained a great amount of field experience by managing over 100 project of temporary use and vacancy activation. The complicated administration that comes with it holds no secrets for us. This specific know-how, together with our corporate form with legal liability and our membership of the Professional Institute of Estate Agents make us a trusted partner of numerous government agencies and (semi-) private companies.
Our services
Full facility management and making buildings and their surroundings ready for use

Administrative management

Matching the right users to the appropriate spaces

Communication to the general public and residing initiatives (dedicated website, social media and internal communication)

Intermediary between the residing initiatives, the neighbourhood and the client

Contacts and meetings with the neighbourhood and local residents

Deployment of human resources: project manager, event manager, administrative support, external partners for a larger communication strategy and for an own sociocultural programmation
Who can rely on us?
Entrakt offers a service that focuses on two target groups: on the one hand, we offer owners the possibility to entrust us with the management of their vacant buildings, either as pure vacancy management or in the form of a longer term project with a public character. We work with institutional owners and over the years have built up lasting relationships in both the private and public sectors.
On the other hand, we focus on a diverse audience of residents (artists, crafts, start-ups, sports and hospitality initiatives). Our locations are often a stepping stone for starting organisations and businesses. However, the environment that is created is also attractive for existing organisations that want to establish themselves in an inspiring setting. Where possible, we aim for a mix of residing initiatives and occasional visitors, who get to know the projects through workshops, meetings and events.
Our added value
Neighbourhood development
Since 2014, many owners, developers and authorities have come to realise that activating vacant buildings and encouraging temporary use has a positive impact on all parties involved: owners, entrepreneurs, local residents and authorities. When local residents are involved, a temporary project can also be an engine for neighbourhood development and social cohesion. 
Stimulating
The new use of abandoned or underused buildings is often an opportunity to give a new stimulus to a particular neighbourhood. Increasingly, local authorities choose this path and are starting participatory thinking exercises with local residents. 
Testlab
A preliminary phase of temporary use makes it possible to try out various scenarios. This way, one can see in the field what suits the neighbourhood best and what appeals most to the public. A continuation of a successful temporary project into permanent use is a dream scenario for both the young entrepreneurs and Entrakt.  
From temporary to permanent 
Whenever possible, Entrakt guides a project from temporary to permanent use.  We have all the necessary skills in-house or can supplement them with collaborations.
Wayfinding
A temporary project can also be a way to introduce the public to a location that was previously unknown or inaccessible. This is often the case in large development or urban renewal projects.   
Who we are
Entrakt currently consists of:
dries.vanneste@entrakt.be
communication@entrakt.be
peter@entrakt.be
philippe@thefaculty.be
samuel@entrakt.be
accounting@entrakt.be