Its history
The building of Magasin Centraal is better known to Brussels inhabitants as the old Actiris building, referring to the unemployment services that held office here until they moved to a new building. Many have forgotten that it was Belgium's first department store (1872!). Its name Grands Magasins de la Bourse and its location on the Boulevard Central (now known as the Boulevard Anspach) form the building blocks for its current name: Magasin Centraal.
Its future
In June 2018, real estate promoter VDD Project Development acquires the former Actiris headquarters. They plan on developing a mixed project called The Dome, combining offices, habitations, and retail in one project to help revitalize the city centre. However, getting the necessary authorizations for its reconversion will take time, leaving 7 levels of office space and an underground parking garage empty.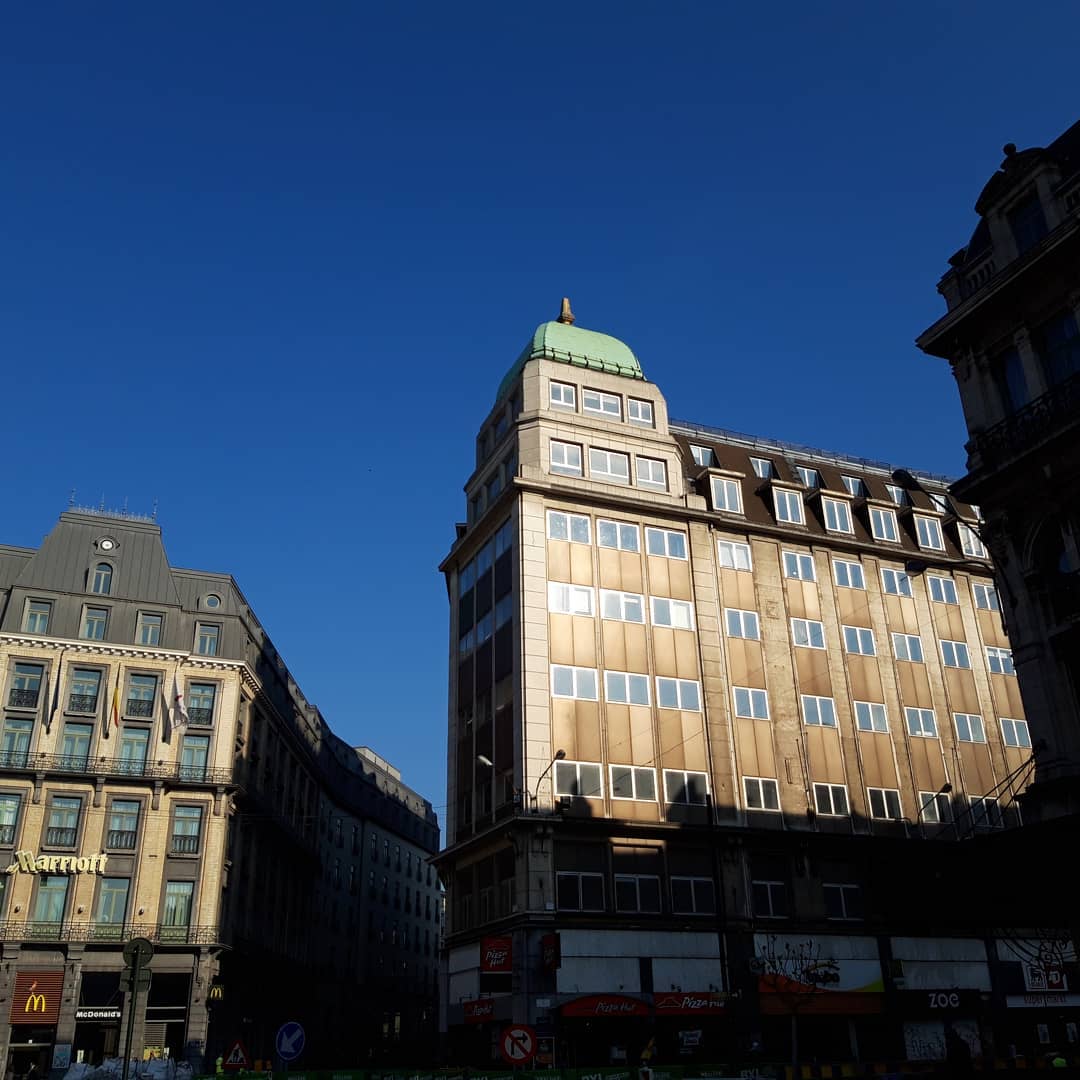 And in between
VDD Project Development calls on the services of Entrakt for the management of the site. Together we decide to bring new life to the building with a temporary project. The idea behind it is to bring together an interesting mix of activities that will appeal to the general public and give a stimulus to the neighborhood. Given the location in the center of Brussels, it is an easy choice to go for a project that resonates well with a young urban population. Six months later Magasin Centraal is born: a meeting place for art, work, and culture.
Meet the residents
From top to bottom, the different floors in Magasin Centraal are taken up by Overtoon on the sixth floor, an artist-run music platform. Just beneath them on the fifth floor, we find the aptly named cooperative art workspace Level Five. The second floor has been transformed into a trendy co-working and meeting space by Firma with their own lunch bar Cantine. Architecture Workroom Brussels, an architectural and urbanistic think-and-do tank, takes up office on the first floor. And finally, in the basement, for a long time a clubbing, concert and event space had set up shop until they stopped due to COVID-19.
With a cherry on the (roof)top
Right on time for the summer season, the newest addition to Magasin Centraal is the rooftop bar. It promises to be the place to be for the Summer of 2020. People will be able to mount on the roof of the 7th floor and enjoy a drink in good company and with the best view in town. Our workmen are busy getting everything done before the opening at the end of this month.